The Orchestra
Top-Class but not Elitist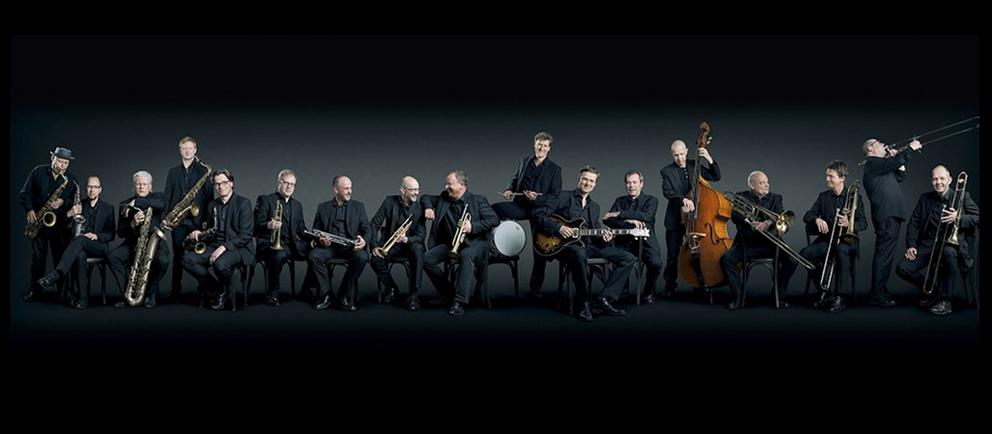 The Frankfurt Radio Big Band (hr-Bigband) stands for innovation and variety. It unfolds its activities in a broad range of styles from classical big band jazz to avant-garde jazz and from popular to classical music.
The Frankfurt Radio Big Band is one of the most innovative German jazz ensembles of our times. Its imaginative programmes, quality musicians and high-profile projects have raised the Big Band of the Hessischer Rundfunk (German Public Radio of Hesse) to the Champions League of large ensemble jazz music and have set new musical standards. From swing to the avant-garde, it covers the entire spectrum of jazz, as well as crossing over into classical, pop and world music. Together, projects with talented young musicians and international stars, concerts performances, radio broadcasts and CD recordings make up what the hr-Bigband is today.
The band's days as a "radio dance orchestra" have long past. Today, the Frankfurt Radio Big Band is a celebrated guest at numerous jazz festivals, and itself invites international jazz stars like John Scofield, Gary Burton, Billy Cobham, Django Bates, Oregon or The Bad Plus to perform, driving the development of Big Band music forward with commissions for compositions and arrangement. Thanks to their regular, intensive collaboration to create a tight, homogenous sound ensemble, the Frankfurt Radio Big Band's musicians are ready for any challenge.
Week after week the Frankfurt Radio Big Band covers new musical worlds. In every concert season about 25 new projects take shape, which are performed live in about 50 concerts. Almost no project is to big for the Frankfurt Radio Big Band. World innovations such as the surprising meeting with Gamelan music from Bali or with DJ and electronics are merely attractive challenges for the musicians. All concert projects are recorded live and broadcast on hr2 (the radio program of Radio Frankfurt).
Thanks to the wide range of its musical work, the Frankfurt Radio Bigband has become an irreplaceable part of cultural life in Germany.
Commentaries from Guest Solo Artists and Musical Directors
"These people seem to take the music seriously. They don't take it just as a job. That's more than you can say about a lot of bands. I'm very impressed with the musicianship and attitude. It makes it quite pleasant."
Lew Tabackin

"Thank you for the opportunity to play with this fantastic big band, I think the greatest in the world today."
Jack Bruce

"It was a pleasure working with you!"
Billy Cobham

"This is a really, truly excellent band. It possesses a fundamental willingness to be creative and find new solutions for its sound. The band is extremely open in all directions."
Daniel Schnyder

"You guys sound great!"
Ed Partyka