The Orchestra
Top-Class but not Elitist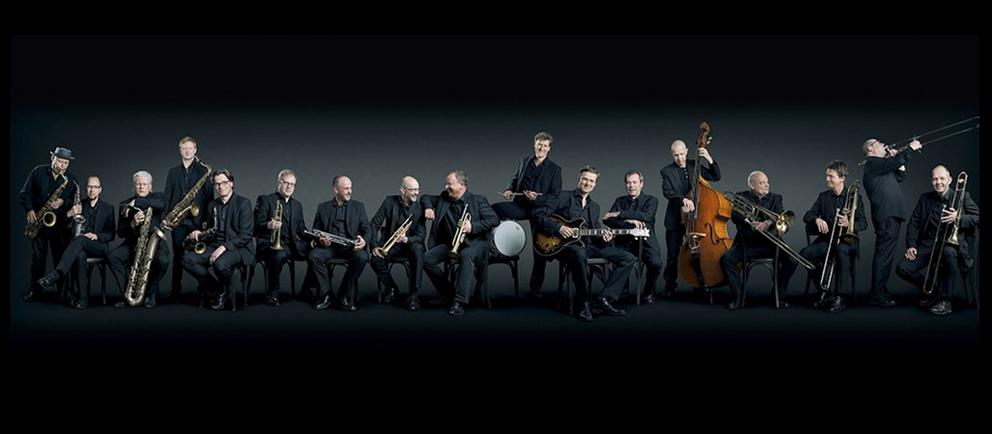 Today, the Frankfurt Radio Big Band is one of the world's best jazz orchestras of its kind. Based on the playing ideal of jazz, it represents a wide range of styles and genres.
The Frankfurt Radio Big Band unites seventeen outstanding musicians who not only enjoy a high reputation as soloists. Daily rehearsals and concerts, as well as the highest artistic standards, form an ensemble that can meet any challenge with ease. The Frankfurt Radio Big Band regularly explores the possibilities of a contemporary jazz orchestra and transcends stylistic boundaries - for example, when it develops new projects together with Mongolian or North African musicians, with pop stars or with renowned composers of new music. At the same time, beyond any museality, it keeps the great tradition of big band jazz alive with programs ranging from Jelly Roll Morton to Duke Ellington and Gil Evans to Peter Herbolzheimer.
Top-class guests
The Frankfurt Radio Big Band has invited and continues to invite greats from the international jazz scene to Hessen to bring their music to the stage in big band format. For almost all projects, the music is newly arranged or composed. To this end, the Frankfurt Radio Big Band works with a number of top-class arrangers and conductors - first and foremost with its Composer in Residence Jim McNeely, whose arrangements have repeatedly earned the highest praise from musicians, critics and audiences alike.
Promoting young talent
In order to pass on the flame of big band jazz, the Frankfurt Radio Big Band is committed to supporting young musicians. Numerous offers provide young people with intensive, up-close musical experiences and motivate young musicians to be active themselves.
With diverse concert programs performed at the highest level, the Frankfurt Radio Big Band appeals to listeners with a wide range of preferences. All concert projects are recorded for radio or released on CDs.
Composer in Residence
The musicians