Weitere Informationen
Saluting Sgt. Pepper
Ende der weiteren Informationen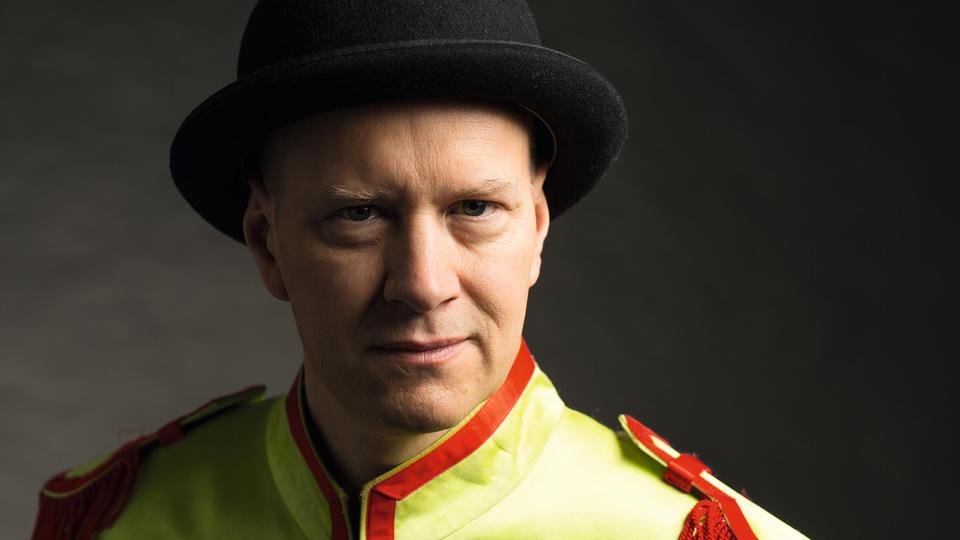 Remembering the famous "Sgt. Pepper's" album of the Beatles played by a jazz orchestra. Respectfully coloured by the British musician and arrangeur Django Bates, now also live in the Cologne Philharmonie.

In spring 2016, the makers of the 47th German Jazz Festival in Frankfurt asked Django Bates whether he could imagine editing the legendary Beatles album "Sgt. Pepper's Lonely Hearts Club Band" , whose 50th anniversary was just around the corner, for the Frankfurt Radio Big band. A basically crazy assignment, because the Beatles had pulled out all the stops of studio technology and reinvented quite a few, because they never intended to bring these complex recordings on stage. Bates, who has had a reputation as an ingenious oddball since his time as mastermind of the "Loose Tubes", took the risk after a short consideration. And he delivered arrangements that treated the "best rock album of all time" (Rolling Stones) almost lovingly and brought the Bates scent brand of subversive humour to unexpectedly subtle use. In the meantime, the project, in which the Frankfurt Radio Big Band is strengthened by the Danish pop trio "Eggs Laid By Tigers" and the multi-instrumentalist Stuart Hall, has celebrated resounding success during a one-week guest performance in London. Now the All-Stars make a stopover in Cologne.
Django Bates
Martin Ullits Dahl
Jonas Westergaard
Peter Bruun
Stuart Hall
Thusday, May 5th 2020
20.00 h
Köln
Kölner Philharmonie
German version and ticket link
Weitere Informationen
Melissa Aldana
Ende der weiteren Informationen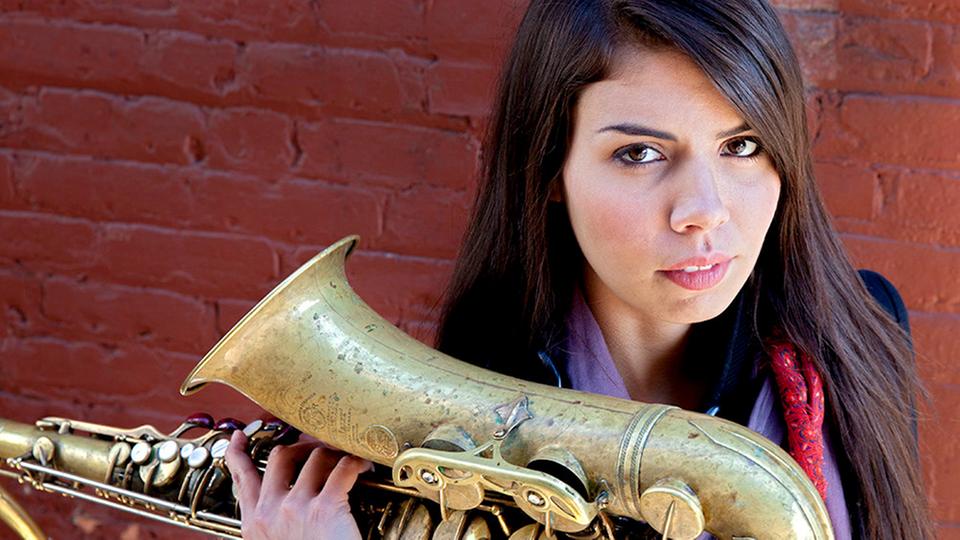 She is from Santiago de Chile and plays saxophone since she was six years old: Melissa Aldana. She first learns to play the alto sax until she hears Sonny Rollins for the first time. From there on there is only the tenor left to be the right one for her. The instrument that she plays today is still the one that her grandfather gave her at that time. Melissa Aldana is discovered in one of Santiago's jazz clubs by pianist Danilo Pérez. He takes her on stage and to the USA, where she finally starts studying at the famous Berklee College of Music in Boston. Even after the successful graduation Aldana remains in the USA. She moves to New York and becomes part of the local jazz scene. She is still an important member of it and is head of the award-winning Crash Trio. She comes to the Frankfurt Radio Big Band to work with another great New Yorker: the chief conductor of the band: Jim McNeely.
Melissa Aldana, tenor saxophone
Jim McNeely, conductor
Thrusday, May 14th & Friday, May 15th 2020
20.00 h
Frankfurt
hr-Sendesaal