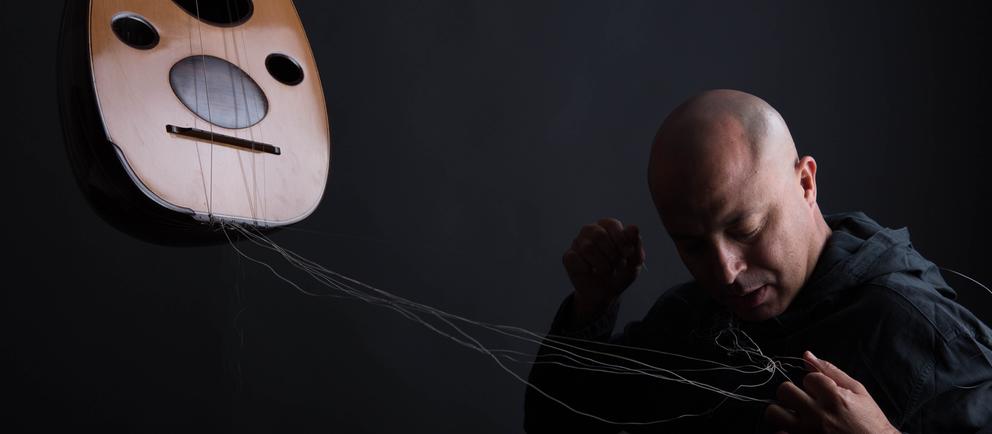 Weitere Informationen
MARK TURNER
Ende der weiteren Informationen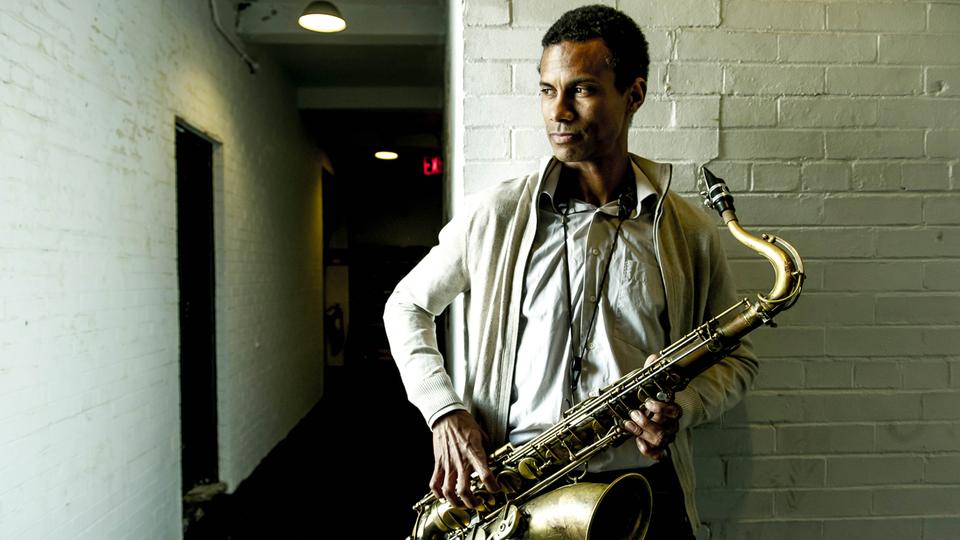 Mark Turner is one of the most ground-breaking jazz saxophone players of the present time. Not least because of his intensity, his intellectual depth and his attention to detail, the thoughtful musician, who studied at Berklee College of Music, long ranks among the absolute jazz greats. Besides music, the saxophonist has a weakness for science fiction literature by the way. It was thus the novel "Return from the Stars" by the Polish author Stanisław Lem that inspired him to the title of his new album. A passion one can easily transfer to his music as probably no-one is a greater master at combining the traditional with the new. This evening, the world-famous musician meets the Frankfurt Radio Bigband. Well then, take us to the stars and back, please!
Mark Turner | tenorsaxophon
Christine Jensen | conductor
Frankfurt
hr-Sendesaal
Thursday, March 9th 2023
8 p.m. (ticktes)
Friday, March 10th 2023
8 p.m. (ticktes)
Tickets 24,- € each
(069) 155-2000
hr-ticketcenter.de
Weitere Informationen
PIPPI, KARLSSON & CO.
Ende der weiteren Informationen
Pippi Longstocking is not only extraordinarily strong but also has her very own logic. It is thus no surprise that in the world of the famous children's book character with the freckles on her nose and the two pigtails sticking out not every equation quite equals zero. And so, it may happen that the nine-year-old causes policemen to take flight, eats nails as if they are an absolute delicacy and is never too strict about the truth. Always aboard: her monkey Mr. Nilsson and her horse Little Old Man. However, also Karlsson, Michel, Madita & Co may not miss in Astrid Lindgren's stories. They all will be supported by the musicians of the Frankfurt Radio Bigband. Elke Ottenschläger und Niels Kaiser will take over the storytelling, Elke Diepenbeck will sing, the children will learn a lot of (nonsense) tips and tricks for their lives and the adults will ask themselves: Wouldn't we all like to be a bit more like Pippi?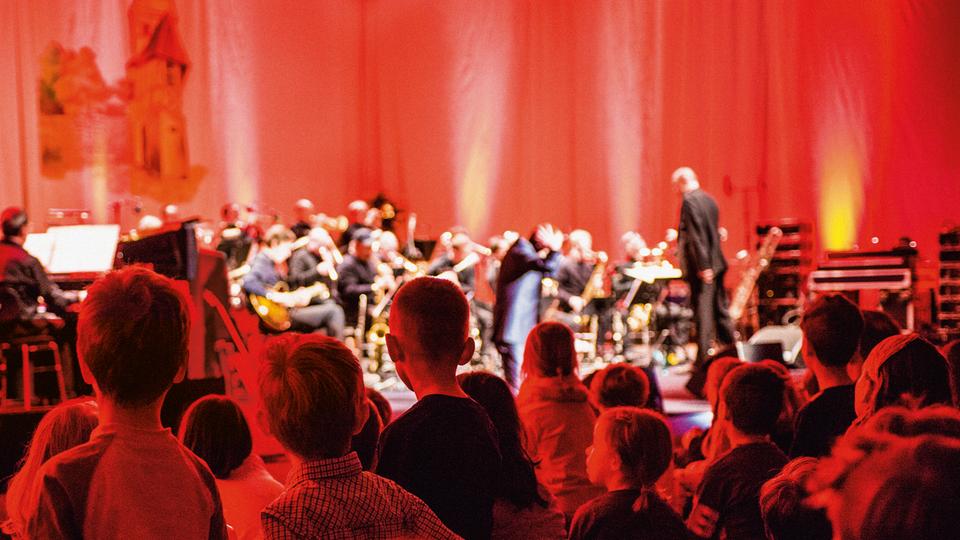 Elke Diepenbeck | vocals
Niels Kaiser | narrator
Elke Ottenschläger | narrator
Magnus Lindgren | conductor
Frankfurt
hr-Sendesaal

Saturday, March 25th 2023
3.30 p.m.
Sunday, March 26th 2023
3.30 p.m.
Tickets:
children 8,- € each
adults 12,- € each
(069) 155-2000
hr-ticketcenter.de
Weitere Informationen
DHAFER YOUSSEF – STREET OF MINARETS
Ende der weiteren Informationen
Due to the pandemic, the concerts with Dhafer Youssef that had originally been planned for the season 2021/22 could only be streamed. To make up for them, the singer and oud player will play with the Frankfurt Radio Bigband once more in March and April 2023 – and he'll come with a whole new program. A Street of Minarets – that is the picture that Dhafer Youssef had in mind when he recently published his new album. Magnus Lindgren and the Frankfurt Radio Bigband have looked at this portrait from a jazzorchestral kind of angle and with the help of new arrangements have given it some strong colours. The acoustical exhibition will be held this evening. Also on board: The Spanish pianist Daniel Garcia who very well knows how to blend in with the artwork. A real feast for the ear – and maybe also one for the inner eye.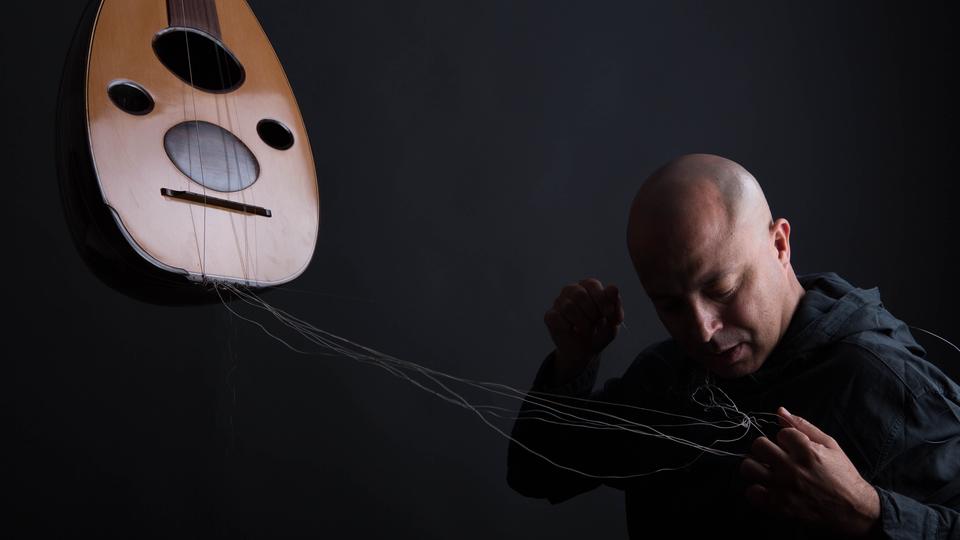 Dhafer Youssef | oud, vocals
Daniel Garcia | piano
Magnus Lindgren | conductor
Fulda
Schlosstheater
Thursday, March 30th 2023
8 p.m.
Frankfurt
hr-Sendesaal
Friday, March 31st 2023
8 p.m.
Saturday, April 1st 2023
8 p.m.
Tickets 24,- each
(069) 155-2000
hr-ticketcenter.de