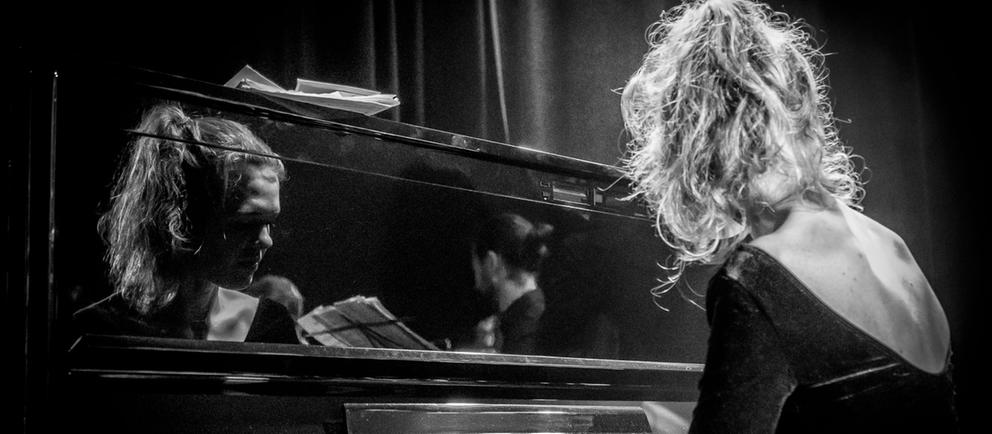 Weitere Informationen
Livestream hr-Bigband invites... Claudia Döffinger
Ende der weiteren Informationen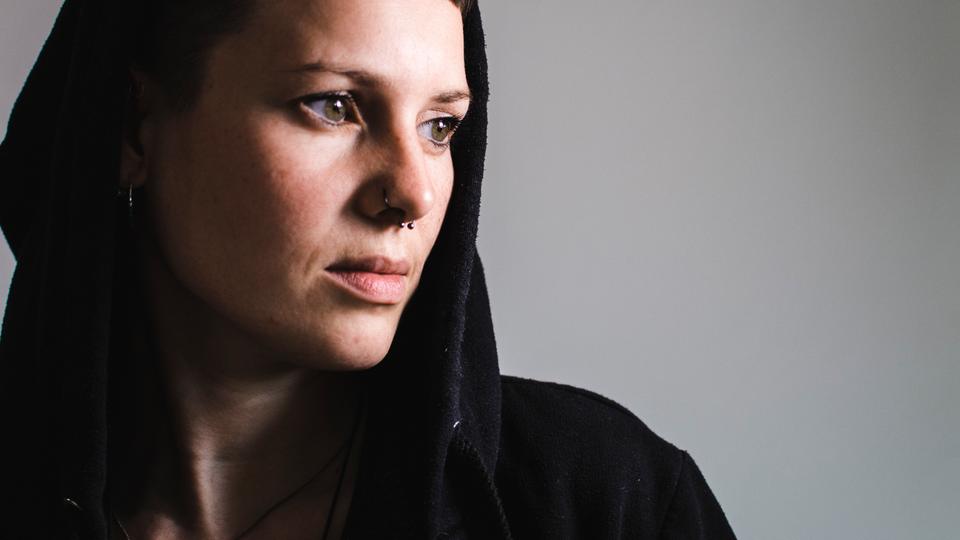 In the new streaming series "Frankfurt Radio Big Band invites", the band invites young composers to the local broadcasting hall to present their music. Claudia Döffinger kicks off the new streaming-series this month. The young jazz pianist, arranger and bandleader brings an exciting mix of cathy grooves, earworms and experimental sounds to the band. She is supported by vocalist Friederike Merz and percussionist Samuel Wooton. Born in Leonberg, Baden-Württemberg, Claudia Döffinger decided to take the European path in her musical career. She first studied jazz piano in Lucerne, then jazz composition and arrangement in Graz with Ed Partyka and Michael Abene. The 32-year-old looks back on international awards such as the two-time Downbeat Student Music Award (2017+2018, USA) and the Harald Kaufmann Prize (2018, Graz). She will be accompanied on this evening by vocalist Friederike Merz, who began her singing career in Mannheim and now lives in Berlin, and percussionist Samuel Wootton, who's currently on the road with the "Jazzrausch Bigband".
Livestream: 05.02.202, 20:00 Uhr
CLAUDIA DÖFFINGER | leader, arrangements
FRIEDERIKE MERZ | singer
SAMUEL WOOTON | percussion
Weitere Informationen
Livestream: hr-Bigband invites... Theresia Philipp & Shannon Barnett
Ende der weiteren Informationen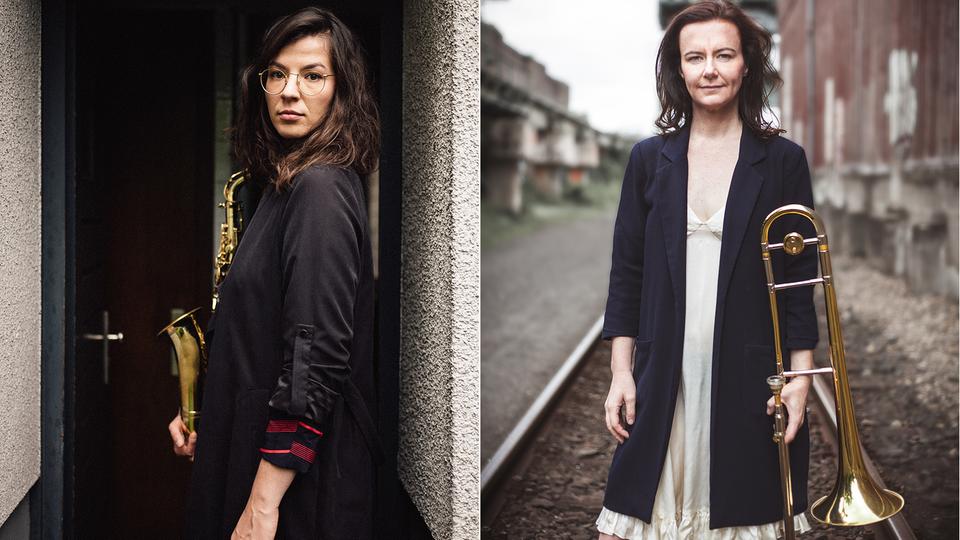 In the second program of the streaming series "Frankfurt Radio Big Band invites", two female musicians will be presented this evening. The saxophonist and current winner of the Cologne Jazz Prize Theresia Philipp and the trombonist Shannon Barnett. The music of the two musicians, who both live in Cologne, blends into an exciting program for the Frankfurt Radio Big Band. Theresia Philipp studied jazz saxophone in Cologne and composition and arrangement in Mannheim. The musician, who comes from Lausitz, describes her music as a mix of melodious melodies and experimental elements. She has a long-standing friendship with trombonist Shannon Barnett, which has developed through collaboration in various ensembles. Shannon also brings her own music, and is featured as a soloist.
Livestream: 12.02.2021, 20:00 Uhr
THERESIA PHILIPP | leader, arrangements
SHANNON BARNETT | trombone, arrangements

Note: Live in hr2-kultur
Weitere Informationen
Livestream: hr-Bigband invites... Kathrine Windfeld
Ende der weiteren Informationen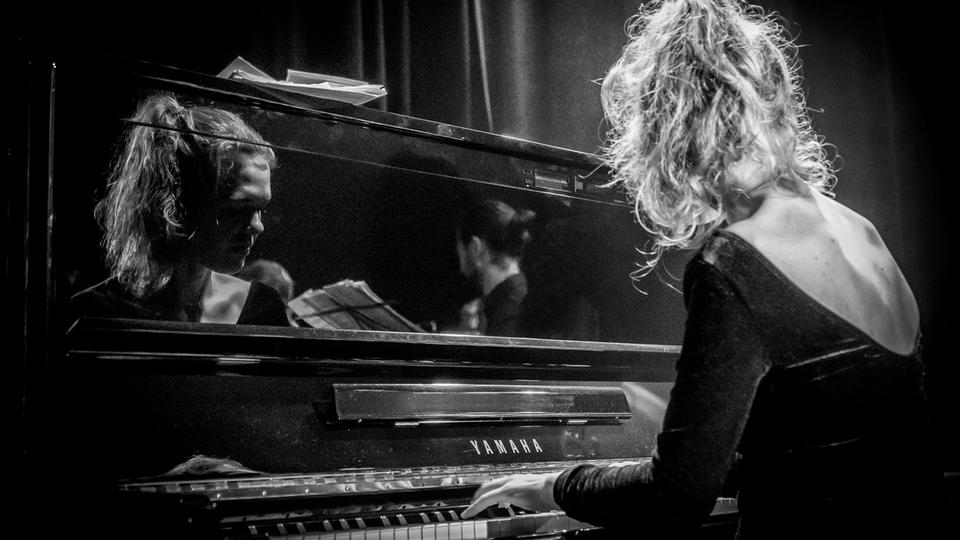 In the third project of our streaming series "Frankfurt Radio Big Band invites " we meet the Danish Kathrine Windfeld. The pianist has been touring with her own big band for years and has already released three albums with this lineup. We're looking forward to a "Best Of" program in which Kathrine will lead the band from the keys. A dense and steamy work!", judged the magazine "Jazzthing" about Kathrine Windfeld's second big band album "Latency" (2017) . Born in 1984, the Dane had already caused a stir with her debut album "Aircraft": as "New Danish Jazz Artist of the Year" and with two nominations (best album and best composer), she cleaned up with it at the "Danish Music Awards". In 2019, her album "Orca" was released, which was also acclaimed. The British Guardian attests Kathrine Windfeld "a rare combination of delicacy and power" . Meanwhile, the composer and big band leader convinced in concerts with Mike Stern or the Danish Radio Orchestra.
Livestream: 19.02.2021, 20:00
KATHRINE WINDFELD | leader, arrangements, piano
Weitere Informationen
Return to Forever (CANCELLED)
Ende der weiteren Informationen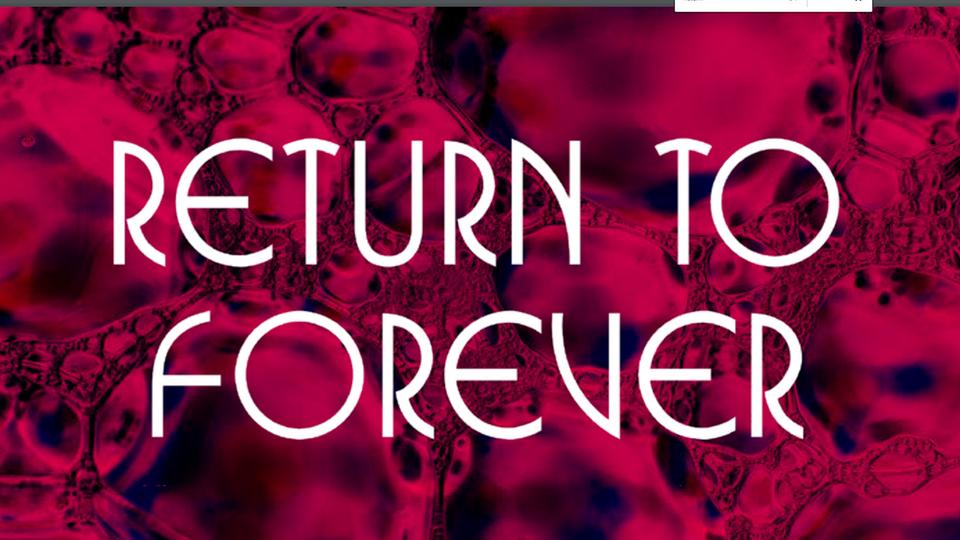 John Beasley, conductor

Thursday, February 4th & Friday, February 5th 2021
20.00 h
Frankfurt hr-Sendesaal
Weitere Informationen
Lizz Wright (CANCELLED)
Ende der weiteren Informationen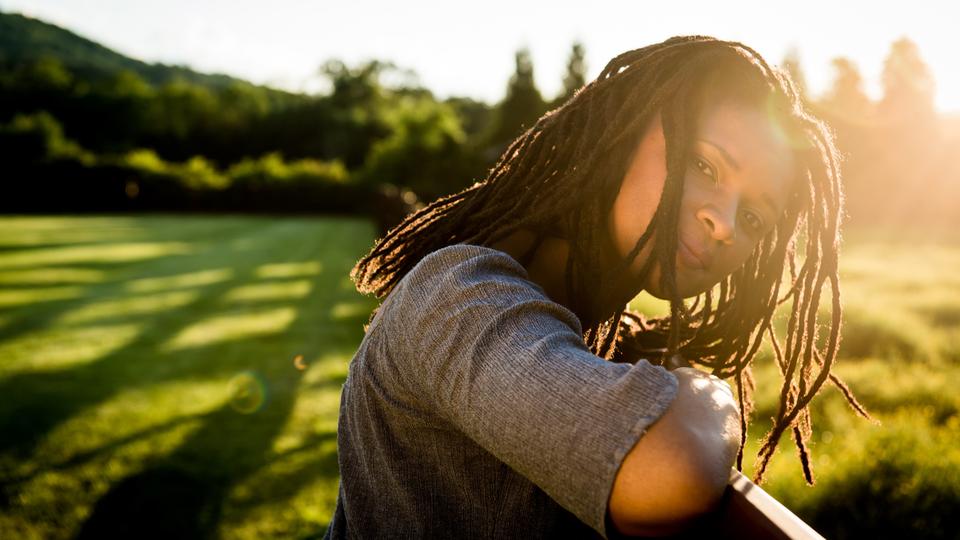 Lizz Wright, vocals
Jim McNeely, conductor

Friday, February 12th 2021
20.00 h
Frankfurt Alte Oper

Saturday, February 13th 2021
19.30 h
Kassel Staatstheater
Weitere Informationen
Thrill Box II (CANCELLED)
Ende der weiteren Informationen
Vincent Peirani, accordion
Magnus Lindgren, conductor

Thursday, February 18th 2021
20.00 h
Rüsselsheim Theater

Friday, February 19th 2021
20.00 h
Aschaffenburg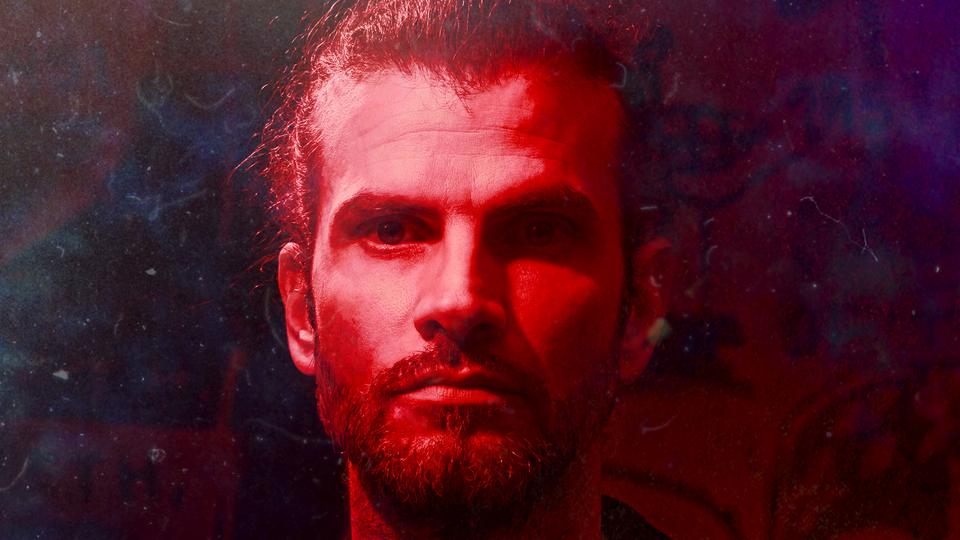 Stadttheater