Weitere Informationen
DHAFER YOUSSEF – STREET OF MINARETS
Ende der weiteren Informationen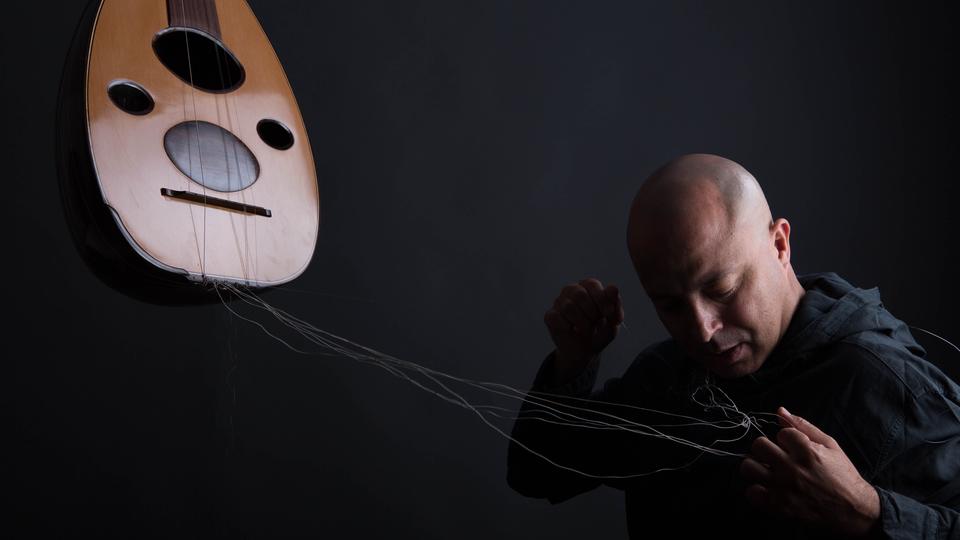 Due to the pandemic, the concerts with Dhafer Youssef that had originally been planned for the season 2021/22 could only be streamed. To make up for them, the singer and oud player will play with the Frankfurt Radio Bigband once more in March and April 2023 – and he'll come with a whole new program. A Street of Minarets – that is the picture that Dhafer Youssef had in mind when he recently published his new album. Magnus Lindgren and the Frankfurt Radio Bigband have looked at this portrait from a jazzorchestral kind of angle and with the help of new arrangements have given it some strong colours. The acoustical exhibition will be held this evening. Also on board: The Spanish pianist Daniel Garcia who very well knows how to blend in with the artwork. A real feast for the ear – and maybe also one for the inner eye.
Dhafer Youssef | oud, vocals
Daniel Garcia | piano
Magnus Lindgren | conductor
Fulda
Schlosstheater
Thursday, March 30th 2023
8 p.m.
Frankfurt
hr-Sendesaal
Friday, March 31st 2023
8 p.m.
Saturday, April 1st 2023
8 p.m.
Tickets 24,- each
(069) 155-2000
hr-ticketcenter.de
Weitere Informationen
MAINLY MOZART: MOZART MEETS JAZZ
Ende der weiteren Informationen
Mozart and Jazz – don't match? Maybe not at first sight. However, there is one quote of the musical genius that probably every jazz musician would sign with no further ado: "The most necessary and the most difficult and the main thing in music is tempo". That, obviously also Mozart recognised very well. Anyway, "Wolferl" was not only an approved prodigy and a brilliant composer but also an assiduous writer of letters. The well-known actor from Frankfurt Christoph Pütthoff will explore in what ways these rather bizarre texts still relate to the present of being a (jazz) musician. The corresponding music will appear in a big band guise this time, led by the chapel master Rainer Tempel. Well then: Wolfgang Amadé Rosenkranz sends 1000 regards – and naturally, invites thee to cometh by.
Christoph Pütthoff | recitation
Rainer Tempel | conductor
Frankfurt
Alte Oper

Tuesday, April 25th 2023,
8 p.m.
Tickets 57,- / 47,- / 38,- / 29,- / 19,- €
10 for teens
for everybody younger than 20!
50 tickets for 10,- € (RMV not included)
First come - first serve!
(069) 155-2000
hr-ticketcenter.de
Weitere Informationen
SPOTLIGHT JAZZ: PORGY AND BESS
Ende der weiteren Informationen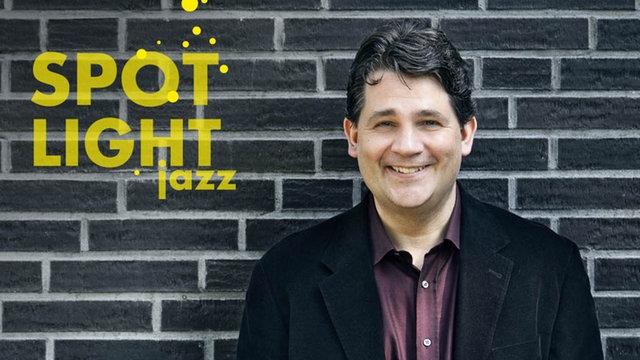 George Gershwin's "Porgy and Bess" is one of the central works of the US-American music history. Premiered in 1935, the plot of the opera is set in Charleston and deals with the life of black workers in the poor man's settlement »Catfish Row«. Although the play was not too successful at first, it is songs such as »Summertime«, "I Loves You, Porgy" and "It Ain't Necessarily So" that quickly made their way into the standard jazz repertoire. Even Miles Davis and Gil Evans produced their very own version of »Porgy and Bess« in 1958. During his time as chief conductor of the Frankfurt Radio Bigband, Jörg Achim Keller, having found a completely new approach to the opera, had originally arranged it for a project with Michael Brecker. Vivid music examples along with a lot of background information about the program will be the topic of this evening.
Tony Lakatos | saxophone
Jörg Achim Keller | conductor, moderating
Frankfurt
hr-Sendesaal

Friday, April 28th 2023
8 p.m.
Tickets 20,- each
(069) 155-2000
hr-ticketcenter.de